Southern California's #1 Solution for Contractor's Irrigation, Hardscape and Landscape Needs!

Email form to
or call us with your order and we will have it filled, double checked and ready to go in less than 1 hour!
Welcome to Landscape Solutions Warehouse, Contractors #1 choice! We are a full service distributor for of landscape, hardscape and outdoor lighting supplies. We also offer additional product lines you won't find at traditional irrigation warehouses such as BBQ's, copper sinks, fire pits, outdoor furniture, pots and fountains, pond supplies and more.
We have a convenient freeway location!
Home Office and Warehouse is located off the 805 freeway at
7030 Convoy Court, San Diego, CA 92111
Will Call-1 Hour Guarantee Same Day Delivery
On-Site Landscape & Lighting Design Assistance
Credit Assistance
Project Management
Bi-lingual Staff
Training Seminars
At Landscape Solutions Warehouse LLC, we are constantly striving to be the most versatile, sophisticated and innovative solution to the landscape and outdoor living industry. We have over 250,000 products on hand and ready to deliver from the industry's leading manufacturers; if we do not have a product on-hand, we will find a solution to fit the need. This is the true definition of service.
"Our goal is to provide the best products, business solutions and support to the industry professionals."
– Julio Troche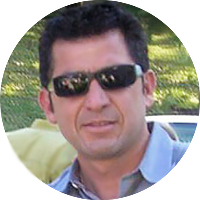 Landscape Solutions Warehouse LLC was established in 2004 by Julio Troche. He has worked in landscape distribution for over 24 years and in the landscape industry for over 30 years. His motivation in starting his company was a belief in customer service and building lasting relationships. Julio knows the value of taking care of every customer, big and small, with the best service possible.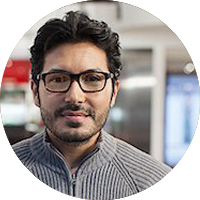 Our San Diego location is managed by a dedicated team with over 15 years of experience in warehouse management and award winning customer service records. You can count on Marcos Sanchez to insure your materials and business needs are our top priority. " Serving our industry and finding solutions for customers everyday is just what we do."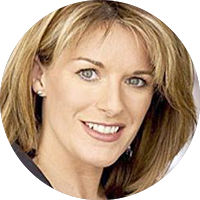 28 years experience with helping clients excel in the industry through pro actively protecting them in various ways. Kimberly understands customers are priority one. She is an extremely motivated individual, viewed by his peers as a top expert in our industry. " We treat every customer's business successes and priorities as if they were our own, because they are"
WHAT OUR CUSTOMERS ARE SAYING ABOUT US
Cesar Calderon
Calderon's Landscape and Gardens
"I can always depend on Landscape Solutions Warehouse to stock all of the products that I need. Their friendly and bi-lingual staff at their convenient locations saves me time and money. If I'm ever missing something on a job site, I know that I can depend on LSW to get it to me quickly."
Chris Shea
C.B. Shea Inc.
"Working with Landscape Solutions Warehouse is like hiring our own in-house irrigation experts. The counter staff is very knowledgeable of products and industry standards, and are always willing to answer my questions and give solutions to any irrigation challenges. They've even come to my job site to help me with lighting design issues."
Adam Moore
Fairfield Landscape and Maintenance Inc.
"I've been in this Industry for over 20 years and I've never been to an Irrigation Distributor who cares as much for their clients as Landscape Solutions Warehouse does! I switched to LSW Inc in 2009 when I walked in for a repair part on an old Irrigation valve. LSW Inc didn't have it but they told me they could have it the next day. I gave them the challenge of finding the part since at the time my current supplier kept putting me off and wanted me to replace the entire valve. To my surprise I received a call the next morning and I was finally able to repair that valve. Since it was on a Homeowner's Association Project, it was crucial that I got that area up and running again. I highly recommend using LSW Inc!"
Moises Sanchez
Total Green Landscape and Maintenance
"I have worked with Landscape Solutions Warehouse since their inception. We have always received above par service and our deliveries always arrived when promised. If they don't have a product that I need on hand, they will find it for me! Their service is what keeps me at LSW Inc."